WVU dental school orthodontic resident advocates for specialty
Dr. Jenna Schneider attends national event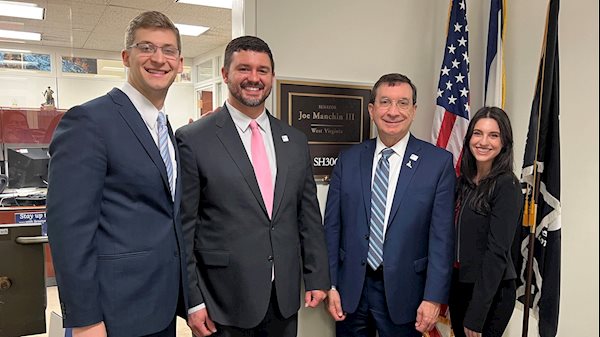 From February 28 to March 1, West Virginia University School of Dentistry Department of Orthodontics resident Dr. Jenna Schneider attended the American Association of Orthodontists Political Action Committee (AAO PAC) conference in Washington D.C.
The AAO PAC is the advocacy branch of the AAO dedicated to protecting the profession of orthodontics by lobbying at the senate level to representatives in every state. This year, various issues were addressed including the lack of regulation for at-home aligners, the accruing interest on loans throughout the duration of dental education, and the need for workforce support for small businesses/private offices.
Dr. Schneider, alongside WVU Orthodontics alumnus Dr. Lance Pittman, Dr. Dan Joseph, and Dr. Erik Gompers, visited the offices of West Virginia Senators Joe Manchin III and Shelley Moore Capito and spoke on these issues.
"We are proud to continue the tradition of advocacy and hope to continue to improve and grow the future of our profession," said Schneider.