Meet the Team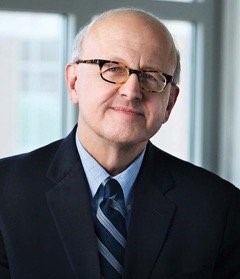 Dr. John V. Campo, MD
Dr. John V. Campo is Assistant Dean for Behavioral Health, Chief Behavioral Wellness Officer and Professor of Behavioral Medicine and Psychiatry at West Virginia University (WVU) and the Rockefeller Neuroscience Institute.
Dr. Campo is board-certified in Pediatrics, psychiatry, and child and adolescent psychiatry, and completely medical training at the University of Pennsylvania, followed by residences in pediatrics at the Children's Hospital of Philadelphia and psychiatry and child and adolescent psychiatry at the Western Psychiatric Institute and Clinic and the University of Pittsburgh Medical Center (UPMC). 
He is the former Sinsabaugh Professor and Chair of the Department of Psychiatry and Behavioral Health at The Ohio State University and Chief of Child and Adolescent Psychiatry and Medical Director of Behavioral Health at Nationwide Children's Hospital.  He is consistently listed among America's Top Doctors and Best Doctors in America, and has been honored by the American Academy of Child and Adolescent Psychiatry with the Simon Wile Leadership Consultation Award and by NAMI as an Exemplary Psychiatrist. 
Dr. Campo's interests include the study and prevention of suicide, mental health services, and policy research, the delivery of mental health services in general medical settings such as primary care, and the relationship between functional somatic symptoms and emotional disorders.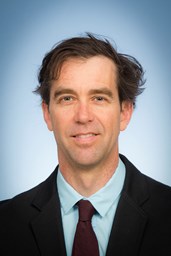 Dr. Brian Quigley, MD
A psychiatrist at West Virginia University, Dr. Brian Quigley is a clinician for WVU students and is the director of psychiatric services at the Carruth Center for Psychological and Psychiatric Services. He also serves as a psychiatric expert doing court-ordered evaluations such as dangerousness evaluations and consultation for civil cases involving sexual harassment. He enjoys teaching and providing mentorship for WVU undergraduate students, medical students, psychiatry residents, psychology trainees, and forensic psychiatry fellows. He serves as a member of several committees including the WVU Medicine Practitioner Health committee.
He completed his forensic psychiatry fellowship and psychiatry residency at West Virginia University and is board certified in both general psychiatry and forensic psychiatry. He received his medical degree from the University of Washington in 2001.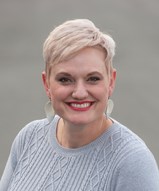 Dr. Jen Randall Reyes, PhD
Dr. Jen Randall Reyes is a Behavioral Health Clinician specifically for the Health Sciences Center students at WVU. She has been working with at-risk teens and young adults for over 15 years. In that time, her therapeutic career has evolved into a specialization in facilitating posttraumatic growth using evidence-based counseling approaches such as Eye Movement Desensitization and Reprocessing (EMDR). She has filled every imaginable staff role in wilderness therapy settings, therapeutic boarding schools, and young adult transitional living facilities. Working in experiential education and adventure therapy settings eventually led to a new goal of supporting other counselors in training on the journey to find their therapeutic niche. Jen loves teaching, supervision, research, and counseling equally. Yet, social justice and advocacy work remind her consistently why counseling matters in a modern world. Counseling is not simply reducing symptoms, it is instead a focus on sustaining lasting and valuable change that promotes wellness. She is a storyteller by birth, having grown up in the Appalachian Mountains. Jen seeks to share narrative in ways that inspire her students, supervisees, and clients to practice self-care in order to be active participants rather than standing on the sidelines of their own lives.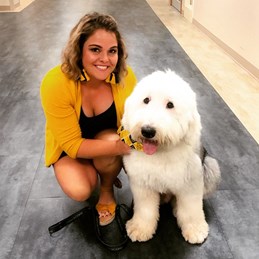 Maleah King, Program Coordinator
Maleah King is a West Virginia University with a degree in Communication Studies. She began working in Healthcare Administration in 2015. Maleah enjoys connecting and building relationships with staff, students, and patients.  In February 2019, she had her dog, Gus, certified to be a therapy dog. Gus now comes to work, and is very well known around the Health Science Center and J.W. Ruby Memorial Hospital. Gus is an Old English Sheepdog who loves everyone. During the day he enjoys helping students and staff with stress management, visiting patients in the hospital on several different units, and generally doing whatever he can to make someone smile.