Back to

News
WVU in the News: 'Dark Waters': Behind-the-Scenes With Attorney Who Took on DuPont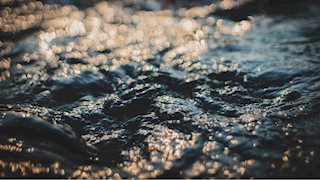 In 2001, Cincinnati attorney Robert Bilott sent a letter to EPA Administrator Christie Whitman, U.S. Attorney General John Ashcroft, and state officials, warning them about a little-known chemical that was turning up in the environment near Parkersburg, West Virginia.
Trying to discover what was causing cows in a town near his grandmother's home to die at an unusually high rate, Bilott had noticed perfluorooctanoic acid, or PFOA, on a list of substances that DuPont, the area's largest employer, had dumped in a landfill.
PFOA was not only in the land, Bilott eventually discovered, but also in the water supply.
The story is the basis of the movie "Dark Waters," in which Bilott is played by Mark Ruffalo. The film dramatizes the 20-year battle Bilott and West Virginia citizens fought against DuPont's environmental contamination. Bilott also published a book about his battle, called Exposure: Poisoned Water, Corporate Greed, and One Lawyer's Twenty-Year Battle against DuPont, in October.
In the settlement, both sides agreed to develop an independent science panel to assess PFOA risks. DuPont would fund an epidemiology study led by a local primary care doctor, Paul Brooks, MD, to interview and collect blood samples from about 69,000 people in the area.
"At 69,000 people, it probably was an unprecedented size for an environmental study," said Alan Ducatman, MD, MS, professor emeritus at West Virginia University in Morgantown. "What also was unusual was that, if you looked at the total eligible population, the estimated participation rate was around 80%."