Intelligence Community Postdoctoral Research Fellowship Program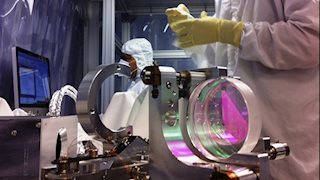 Open for applications
In 2000 the Intelligence Community (IC) Postdoctoral Research Fellowship Program was established to fund unclassified basic research in areas of interest to the IC. Funded primarily by the Office of the Director of National Intelligence (ODNI), the Program annually funds several Postdoctoral Fellows (Postdocs) from accredited colleges, universities, and U.S. Government laboratories across the country. Members of the IC identify research topics and Postdocs work locally with Research Advisors to develop and submit technical research proposals that align with the topics. The research is conducted by the Postdocs while working in partnership with a Research Advisor, and collaborating with an advisor from the Intelligence Community (IC Advisor).
The IC Postdoctoral Research Fellowship Program produces state-of-the-art research in disciplines relevant to the Intelligence Community while mentoring a new generation of American scientists. Postdocs who have completed their Ph.D. within the last 5 years are invited to identify a Research Advisor and collaborate in order to submit a research proposal that responds to the published research topics.
Postdocs are expected to complete 2 years of research on their project and will be evaluated after the first year. An optional third year of 
research may be funded if there is interest from the Postdoc, Research Advisor and IC Advisor.
For more information, please visit: http://orau.org/icpostdoc/
Application deadline is March 31, 2017.