WVU School of Nursing raises more than $32,000 during sixth Day of Giving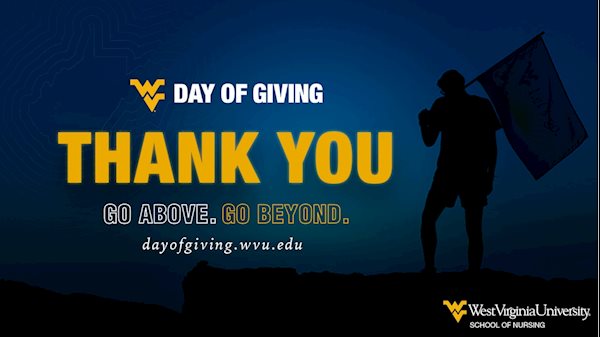 Thanks to the generosity of more than 100 donors, the WVU School of Nursing raised more than $32,000 during the sixth WVU Day of Giving.
These gifts will help support the following initiatives:
Forging the Future of Nursing in WV - Program Expansion, which will allow the School of Nursing to expand programs and campus locations to meet the growing needs of the industry.
Dean's Fund, which helps to provide for the most immediate needs within the School of Nursing.
Student Scholarships, which helps to provide scholarships for our undergraduate and graduate students.
Student Ambassadors, which supports WVU School of Nursing Ambassador scholarship program, which selects outstanding students to serve as representatives for the school during recruitment events and activities.
If you missed Day of Giving but are interested in making a gift, please contact Tiffany Walker Samuels, Director of Development, at 304-657-7558 or tsamuels@wvuf.org.