WVU School of Dentistry explores new screening method for malignant oral cancer
Goal to create new oral cancer screening resources for dentists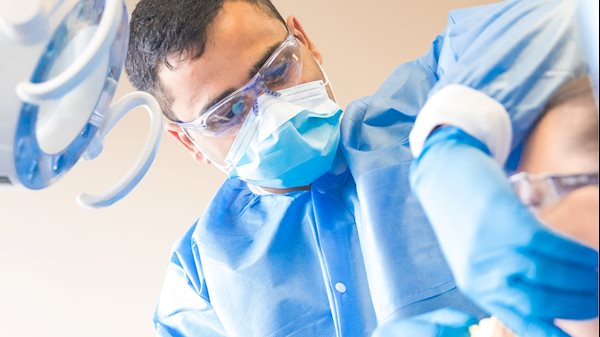 Seven clinicians from West Virginia and Maryland gathered at the West Virginia University School of Dentistry Feb. 14 to begin training for a research project focusing on a new method to screen for malignant oral cancer.
Dr. Aaron Weinberg from Case Western Reserve School of Dental Medicine has developed a novel method by which to screen potential oral lesions for cancer using a unique protein called Beta Defensin. The protein is produced by the soft tissues in the oral cavity and is one of the molecules used by the mouth to protect it from infection.
Weinberg and his colleagues have found that malignant oral cancers produce an abnormally high level of this protein. Those findings led to the development of a screening system that requires the dentist to gently scrape surface cells from a suspicious lesion to compare the protein levels from the lesion to the opposite, healthy area of the mouth.
The dental school has collaborated with Weinberg and his team to conduct a pilot test of this screening system in dental practices in West Virginia and Maryland. The clinicians who will be participating in the pilot were trained during the February session on how to recruit patients, collect the necessary tissue samples and how to complete the study paperwork.
The actual study could begin by May. Sixty patients will be enrolled in the study.
Should the pilot be successful, Weinberg and the dental school team could apply to the National Institutes of Health for a grant to perform a larger study to validate the screening system they think could be a chairside resource for dentists to screen suspicious lesions.