WVU administers first doses of COVID-19 vaccine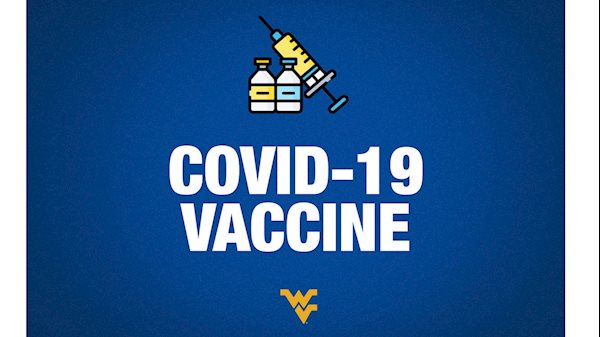 WVU began vaccinating eligible employees on Dec. 30 based on state guidelines developed by the West Virginia Joint Interagency Task Force. As part of Phase 1-D, higher education employees over the age of 65 received priority for these first waves of vaccines, followed by those aged 50 and older. WVU Medicine is vaccinating healthcare providers and hospital staff as part of phases 1-A and 1-C.
Employees who met these guidelines were recently queried via email questionnaires and responses were compiled to determine the order of distribution. As doses of vaccines become available, names and contact information for those who met the eligibility requirements and indicated interest and availability are submitted to the Center for Disease Control and Prevention's "vaccine portal" called VAMS (Vaccine Administration Management System) that is used for inventory tracking and vaccine delivery.
Participants received an email from vams@cdc.gov if eligibility requirements were met and if a vaccine dose was available to be distributed that week. VAMS notifications are only sent out for the number of employees that WVU has available vaccine doses to distribute to that week. If you are not able to be available for that week's clinic, your name will remain in the VAMS system until you have an opportunity to select a vaccine appointment in subsequent weeks. You must receive your second vaccine dose at the same clinic location that administered your first dose.
This is the first in a series of vaccine rollouts anticipated in the coming months. If you meet the State's requirements but did not respond to the first questionnaire or did not receive an email from VAMS, it does not mean that you will not be eligible in the future.
Updates and additional information will be provided as each new phase and rollout is announced including details on priority recipients and other criteria based on guidance from the Centers of Disease Control and Prevention and WVU and other health experts. The University will ensure that every person who wants a vaccine is able to get one as quickly as they are available and in accordance with guidance from the State.
Find FAQs from the state, WVU and WVU Medicine, with additional information at the Return to Campus website. Email questions or concerns to covidvaccine@mail.wvu.edu.