Dental school faculty and students impress upon importance of inclusivity
WVU promotes "I am WVU" culture during diversity week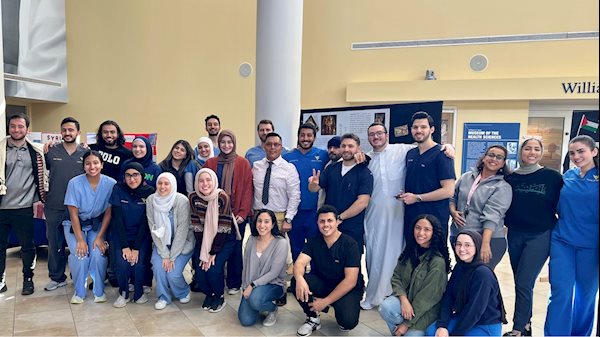 Sydney White
Dental hygiene student Sydney White is a Diversity Ambassador.
She was featured on the WVU Diversity Week webpage.
Shelia S. Price, D.D.S., Ed.D.
Dr. Price is our Associate Dean of Dental Admissions, Recruitment and Access. As part of ADEA's centennial celebration, she is featured as a trailblazer in dental education.
I strive to be a strong role model and bright lantern bearer for individuals from diverse backgrounds—no matter their gender, race, ethnicity, sexual orientation, country of origin, religious beliefs and socioeconomic status.
Dr. Price contributed to ADEA's website. Click to read all of her answers.
Juan Bugueno, D.D.S. M.S.
Dr. Bugueno is an assistant professor of oral medicine who teaches future oral healthcare providers and treats patients. A Chile native, Bugueno says acceptance creates better humans.
If I am part of a welcoming and inclusive atmosphere, I feel that I am practicing my own principles and I am contributing to make others' lives a little better.
Read more about what diversity, equity and inclusion means to him. Dr. Bugueno organized a mini festival of cultures at WVU Health Sciences. It included dance, music, food, and a lighthearted atmosphere for connecting one another. See all the action.
Bridging Cultures
Dental school faculty and students, past and present, participated in a video series designed to share cultural and ethnic customs represented in our school. Watch all nine videos on YouTube.