Dental school explains how Day of Giving donations help
Renovations and scholarships are areas of need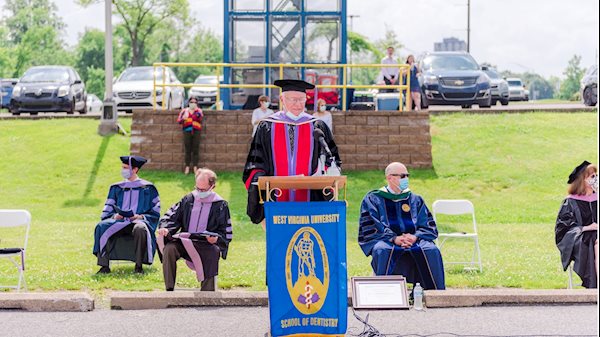 The WVU Foundation Day of Giving is scheduled for Wednesday, March 3, 2021 where donors help build a stronger tomorrow. The School of Dentistry counts on passionate, loyal and caring members of the Mountaineer family to provide critical support for our students, patients, faculty and staff and for the greater WVU community. Click to Give.
Your caring support empowers the School of Dentistry to create incredible opportunities, including
Below, find further breakdowns of how donor support makes a difference.
Adopt a Scholar
$425,000 will fully support a non-resident DDS scholar in need for 4 years
$250,000 will fully support an in-state DDS scholar in need for 4 years
Support a Student
$50,000 will provide housing for a DDS student for 4 years
Build a Future
$250,000 will cover 4 years of in-state tuition and fees
Give Hope
$97,500 provides non-resident tuition, fees, housing and meals for a year
$58,000 provides in-state tuition, fees, housing and meals for a year

Make it Possible
$4,750 covers living expenses and books for a semester
Promote Experience
$2,125 covers costs for standardized licensure exams

Share the Word
$875 provides books and supplies for a semester
If you are interested in learning more about the Campaign for Facilities or areas of giving, please contact Karen Coombs, Director of Development, at kcoombs@wvuf.org or call her on her cell phone at 304-216-3784.
Smaller gifts will cover portions of the above and also make a real difference. Multiple payment options are available.
If you are interested in participating in a donor challenge, take a look at details from WVU Foundation.

*All figures are approximate, based on WVU School of Dentistry averages, and not intended to project exact costs. Specific information can be found at https://dentistry.wvu.edu/students/tuition/doctor-of-dental-surgery-dds-professional/