Epidemiology and Biostatistics assistant professor to present at NIOSH webinar on April 26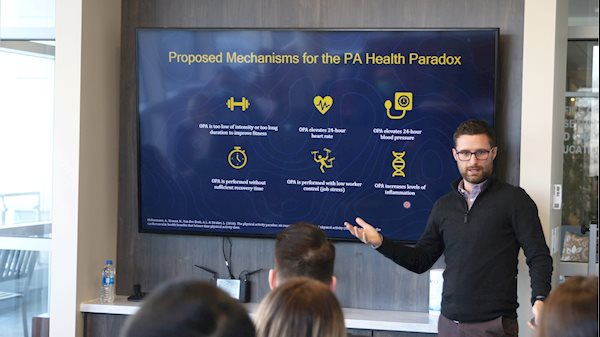 The National Institute for Occupational Safety and Health (NIOSH) is hosting a webinar titled "The Physical Activity Health Paradox and Workers' Cardiovascular Health: Recent Evidence, Mechanisms and Potential Implications for Occupational Health Practices." West Virginia University School of Public Health Assistant Professor Tyler Quinn, PhD, will be one of three guest speakers presenting during the webinar.
Date: Wednesday, April 26

Time: 1 p.m. - 2 p.m.
This webinar is free and open to the public, and registration is required. All interested attendees must visit the webinar's registration site.
Download the event flyer.