Back to

News
Connect with diabetes support group during trivia night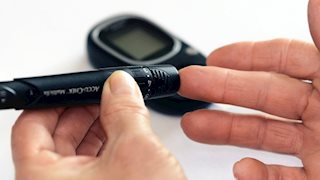 A partner of the WVU School of Public Health Office of Health Services Research, the WVU Medicine Diabetes Education Center offers services for people with diabetes or who are at risk for developing diabetes through support groups, prevention classes, education classes, medical nutrition therapy and gestational diabetes instruction.
The Center's T1 Mountaineers program is a group of adults (18 and older) personally living with Type 1 Diabetes. The program is focused on providing support and encouragement to fellow T1s in Morgantown and the surrounding areas.
If you are someone who has T1 Diabetes and are interested in meeting up with the T1 Mountaineers, consider this upcoming trivia night event at Mountain State Brewing Company.
When: Tuesday, February 11; 6:30 p.m.
Where: Mountain State Brewing Company
Details: Do you have a little knowledge on a lot of topics? Join the T1Mountaineer Team at Trivia Night! The group took home third place last time; help us get that #1 spot this time around. We will be meeting at Mountain State at approximately 6:30 p.m. to grab a table, a drink and some food before we compete in trivia night. Trivia starts at 7 p.m. Must be of legal age to consume alcohol. Please RSVP by messaging the T1 Mountaineers group on Facebook so we can reserve a big enough table.
Join the T1 Mountaineers' Facebook page to stay up to date on events and find ways to connect.