Bob Huggins 2022 Fish Fry
to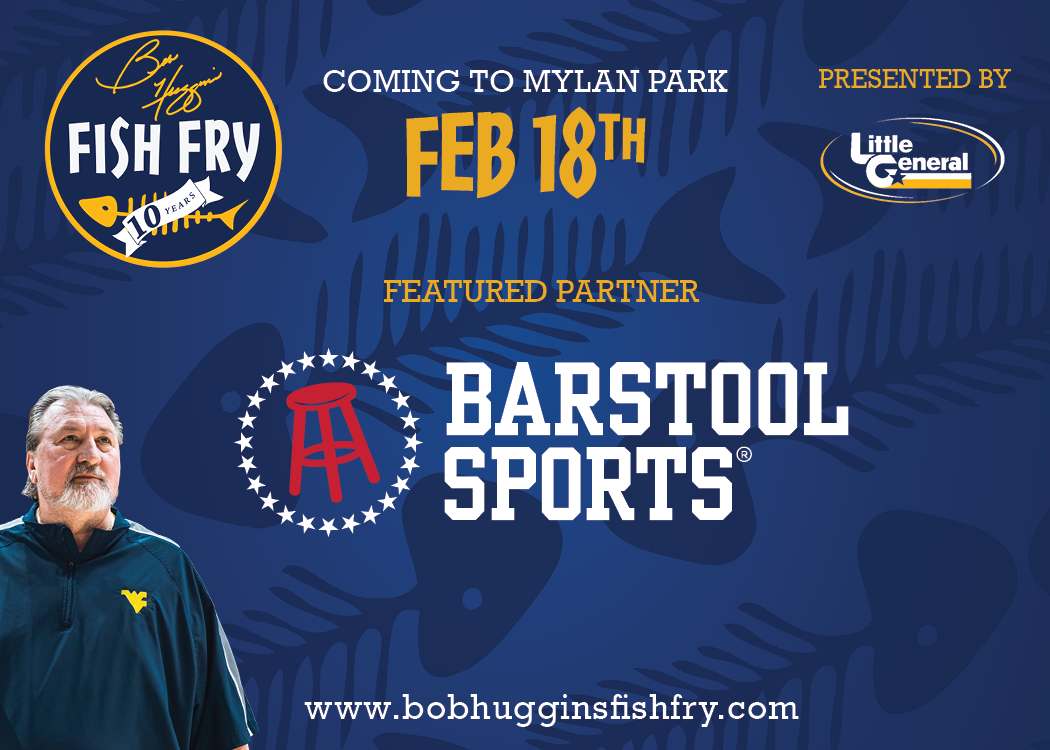 Join us for the 2022 Fish Fry and help Coach Bob Huggins raise a record $1 million to commemorate the event's 10-year anniversary!
WVU Men's Basketball Head Coach Bob Huggins welcomes fans, friends and cancer survivors to the Fish Fry each year to support causes he cares about while enjoying good company and delicious food. Proceeds from the event, presented by Little General Stores, benefit the Norma Mae Huggins Endowment at the WVU Cancer Institute and Remember the Miners Flagship Scholars Program.
Contributions to the Fish Fry have grown steadily since its inception, rising to just under $1 million annually. As the event marks its 10-year anniversary on Feb. 18, 2022, Coach Huggins is eager to make history by achieving a new philanthropic milestone at the biggest, boldest and most impactful Fish Fry yet.
More: bobhugginsfishfry.com